Turpin High School

DEADLINE EXTENDED TO 7/22/19
---
THS 1979 40th REUNION
KEEPING THE CONNECTION
FRIDAY 8/2/19 - 7:30 pm - CLOSE
ICEBREAKER PARTY AT THE SANDBAR LOCATED AT FOUR SEASONS MARINA
4855 KELLOGG AVE. CINTI, OH 45226
THIS IS THE VENUE AT THE TOP OF THE HILL OVERLOOKING THE MARINA
SATURDAY 8/3/19 6:00 PM - 10:00 PM
$40.00 PER TICKET
PARADISE PAVILION BEHIND JUNGLE JIM'S EASTGATE
4450 EASTGATE S. DR. CINTI, OH 45245
Please join us Saturday for a casual, laid back evening in a fun, funky atmosphere
Spouses & significant others are welcome
Indoor & Outdoor Patio Seating - Cornhole
Cash Bar for Alcohol (Soft Drinks & Iced Tea included in ticket price)
Appetizers
Fajita Bar Served from 7:00 - 8:00 PM - Steak, Chicken & Shrimp with all the Fixings, Mexican Salad, Spanish Rice & Charro Black Beans
Dessert Bar
OPTIONS FOR PAYMENT:
SEND VIA PAYPAL http://www.paypal.me/turpin40reunion
OR
SEND CHECK TO:
Patti Jacobs
1774 Heritage Woods Dr.
Goshen, OH 45122
DOOR PRIZE AND MONETARY DONATIONS ARE WELCOME
Due to required venue deposits, we kindly request purchasing tickets ASAP
Final Deadline for Ticket Purchase 7/20/19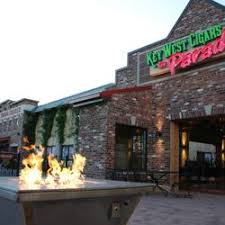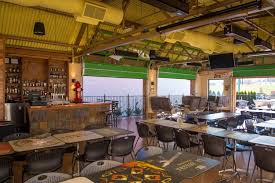 ---

Are you a member of the class (or close friend) and not yet registered? If so, please see the First Time Visitors page for answers - then get registered, and have fun catching up with old friends, and exploring some of the other great memories of our THS days.
We welcome visitor registrations to our site. If you're a teacher, parent, spouse, or member of Anderson class of 1979, feel free to request guest access by sending mail to administrator@turpin1979.com
______________________________________________________________
We're sad to say that another member of THS '79 has passed away:
- You'll see on the graphic to the right that just over 50% of the class has found and registered for the site. Wouldn't it be great if we could get to say 80%? We need everybody to help find the missing!
- Has your email address changed? If so, please be sure to update your profile so we can reach you with significant news and events for our class.
- And Don't forget to update your notifications preferences, so you can follow site updates and news from all your favorite classmates.
Send class news to: administrator@turpin1979.com